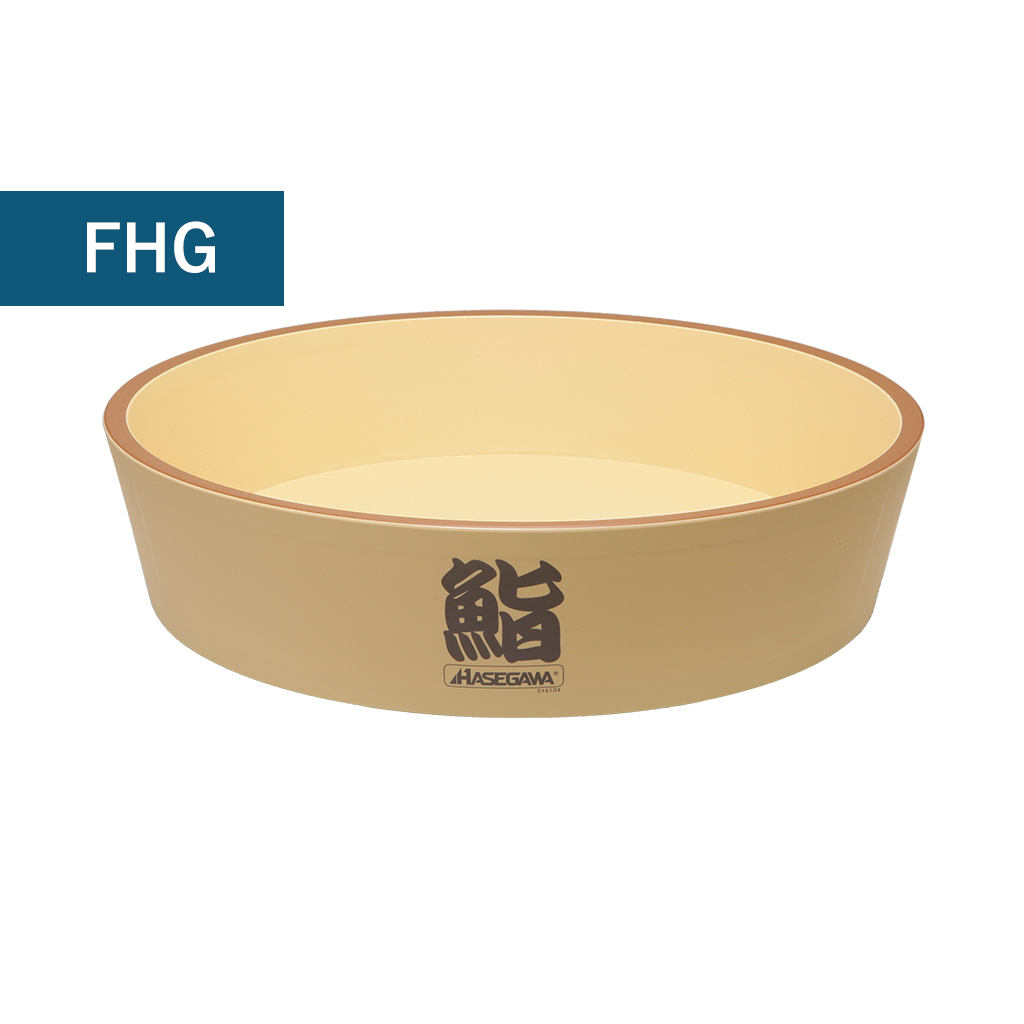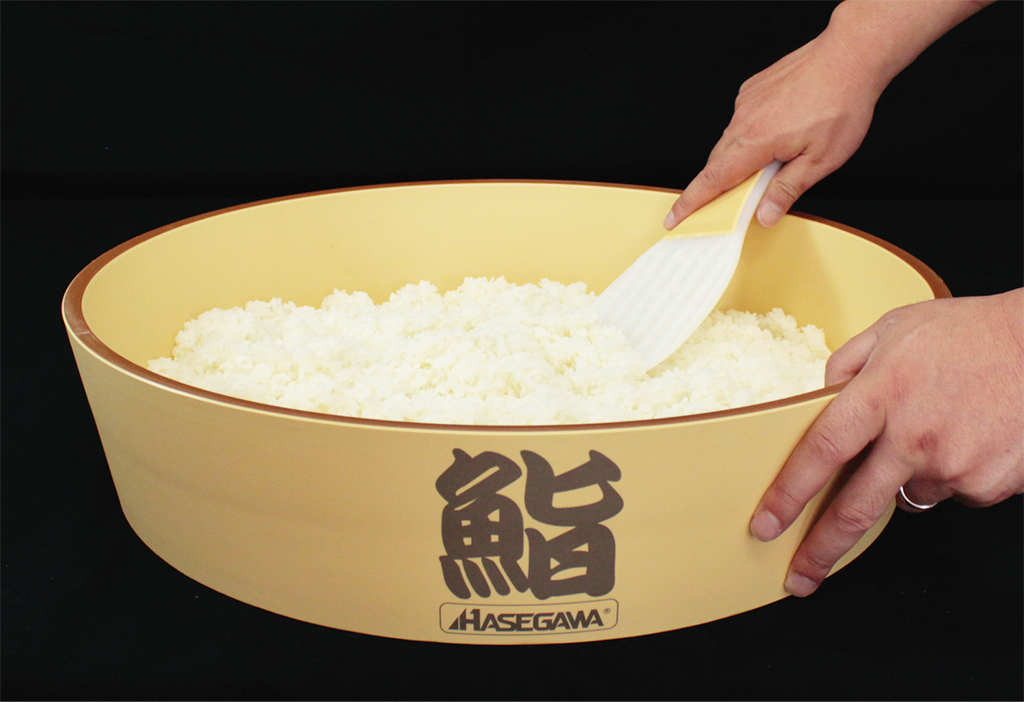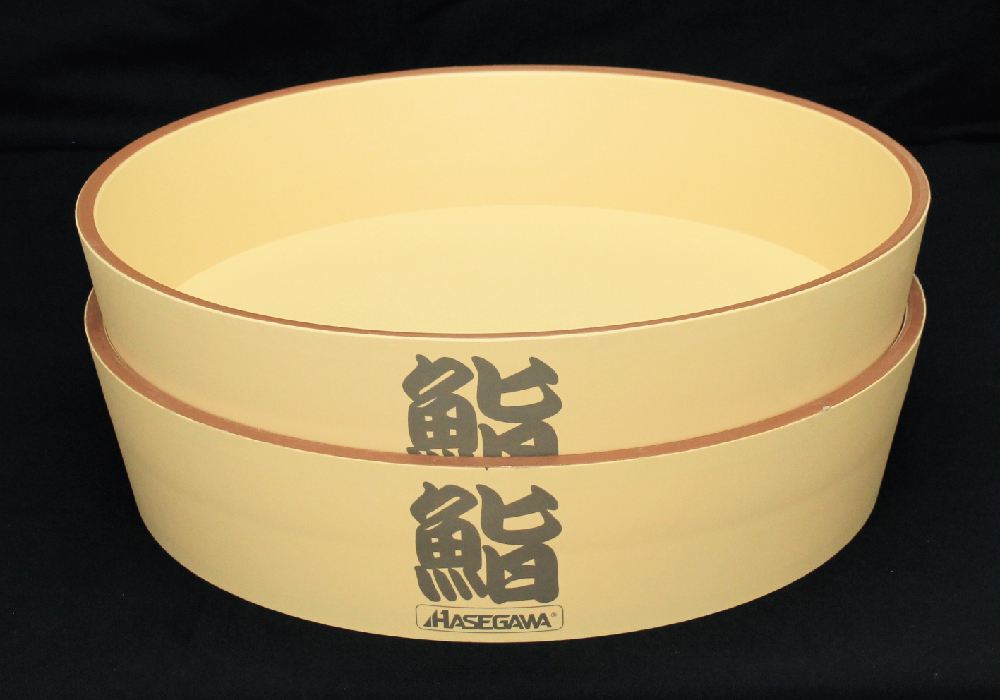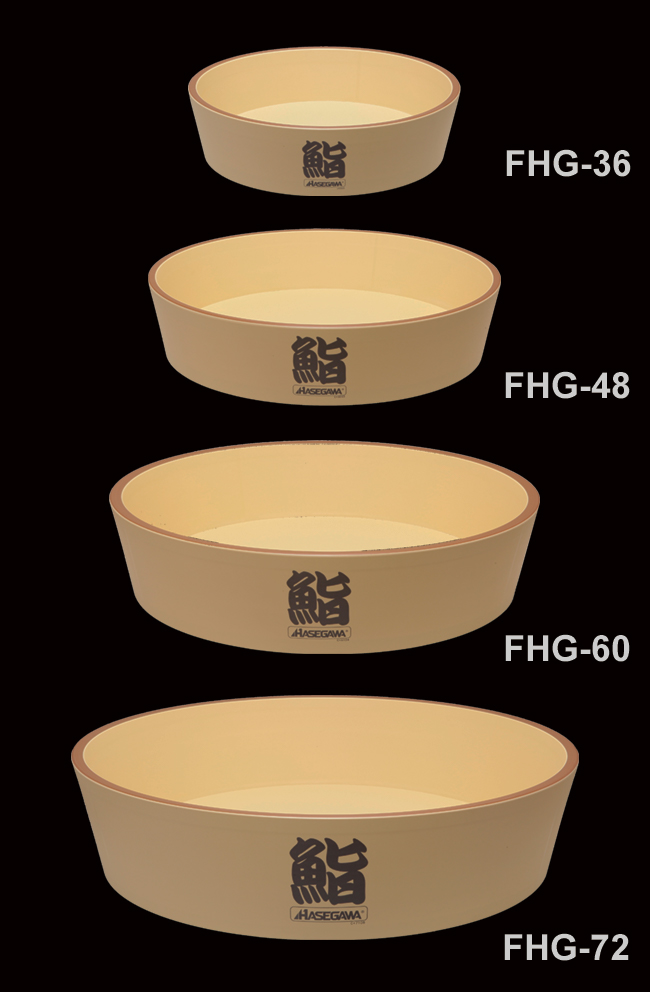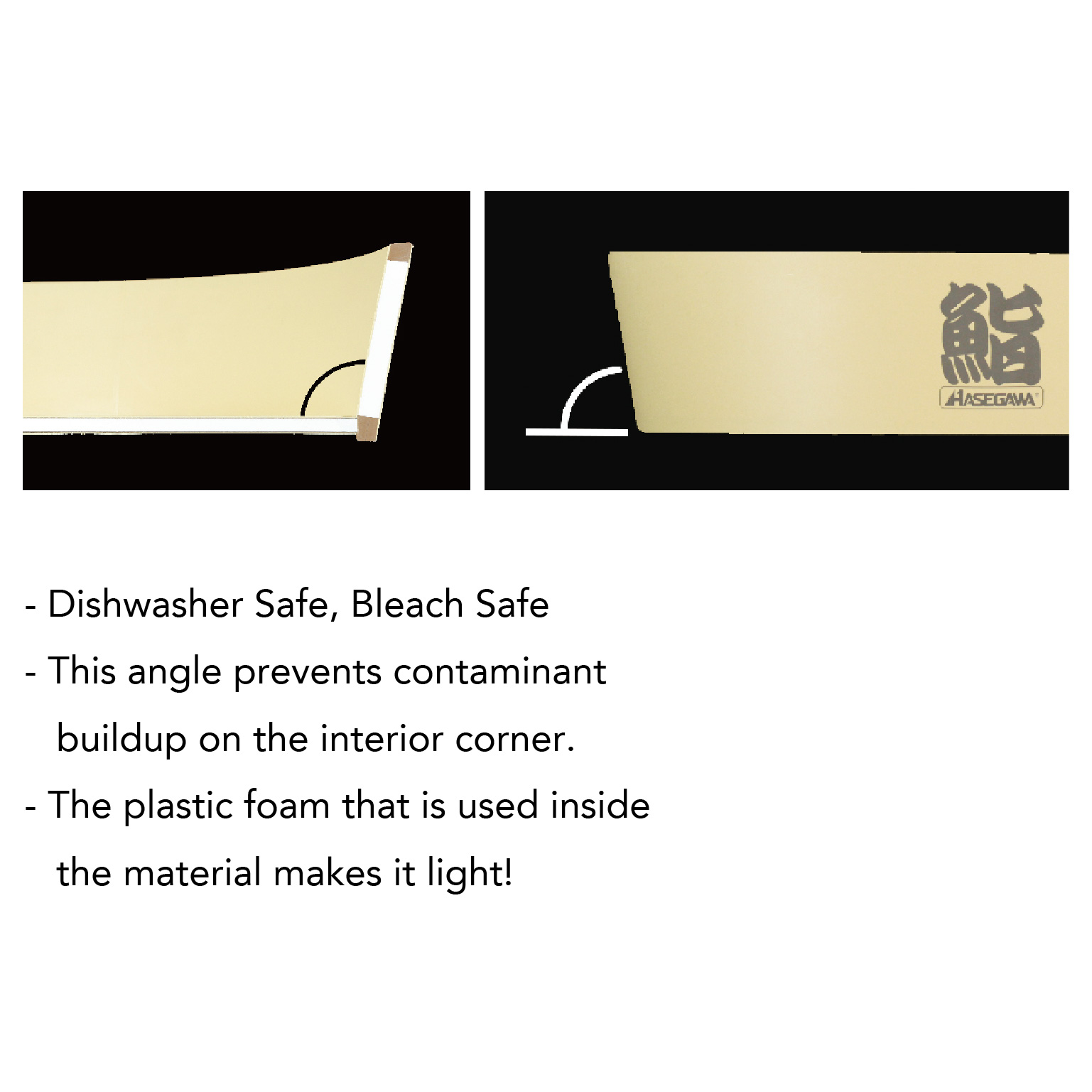 FHG Series
A completely new Hangiri (sushi rice mixing bowl) made from plastic. The foaming resin inside makes it lightweight!
Easy to use
With its excellent non-sticky feature, grains of rice and dirt do not stick or get caught onto the surface easily. It is also easy to wash and dry, leading to better hygiene maintenance.
Hygienic
As it is made from advanced plastic, it does not easily get cracked, and generate wood waste or black mold.
Durable
Conventional ones have outer-ringed circumferences which can wear off, while ours are rigid without outer rings. When put to good use, this new Hangiri will prove to be a lasting and economical investment.
Hangiri - Sushi Rice Mixing Bowl
Model Name
Size  D x H   mm (inch)
Weight   kg (lbs)
Referencial Qty of Rice
Heat-Proof & Color
FHG - 36
360 x 95    (14.2 x 3.7)
1.1   (2.4)
LE 0.5 sho   (LE 5 cups)
90 C   (194 F)
Beige
FHG - 48
480 x 110   (18.9 x 4.3)
1.7   (3.7)
LE 1 sho   (LE 10 cups)
FHG - 60
600 x 140   (23.6 x 5.5)
3.3   (7.3)
1 ~ 2 sho   (10 ~ 20 cups)
FHG - 72
720 x 170   (28.3 x 6.6)
4.8   (10.6)
GT 2 sho   (GT 20 cups)