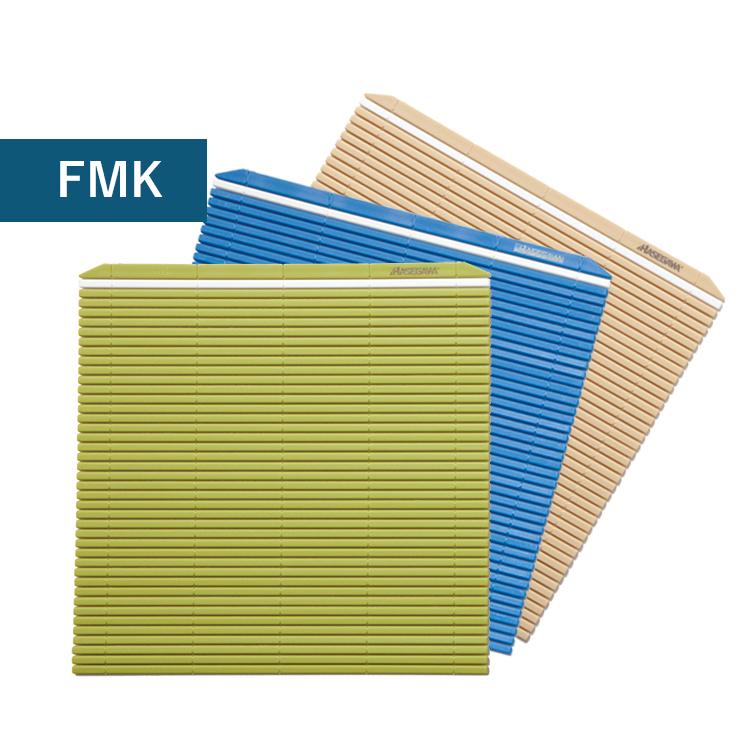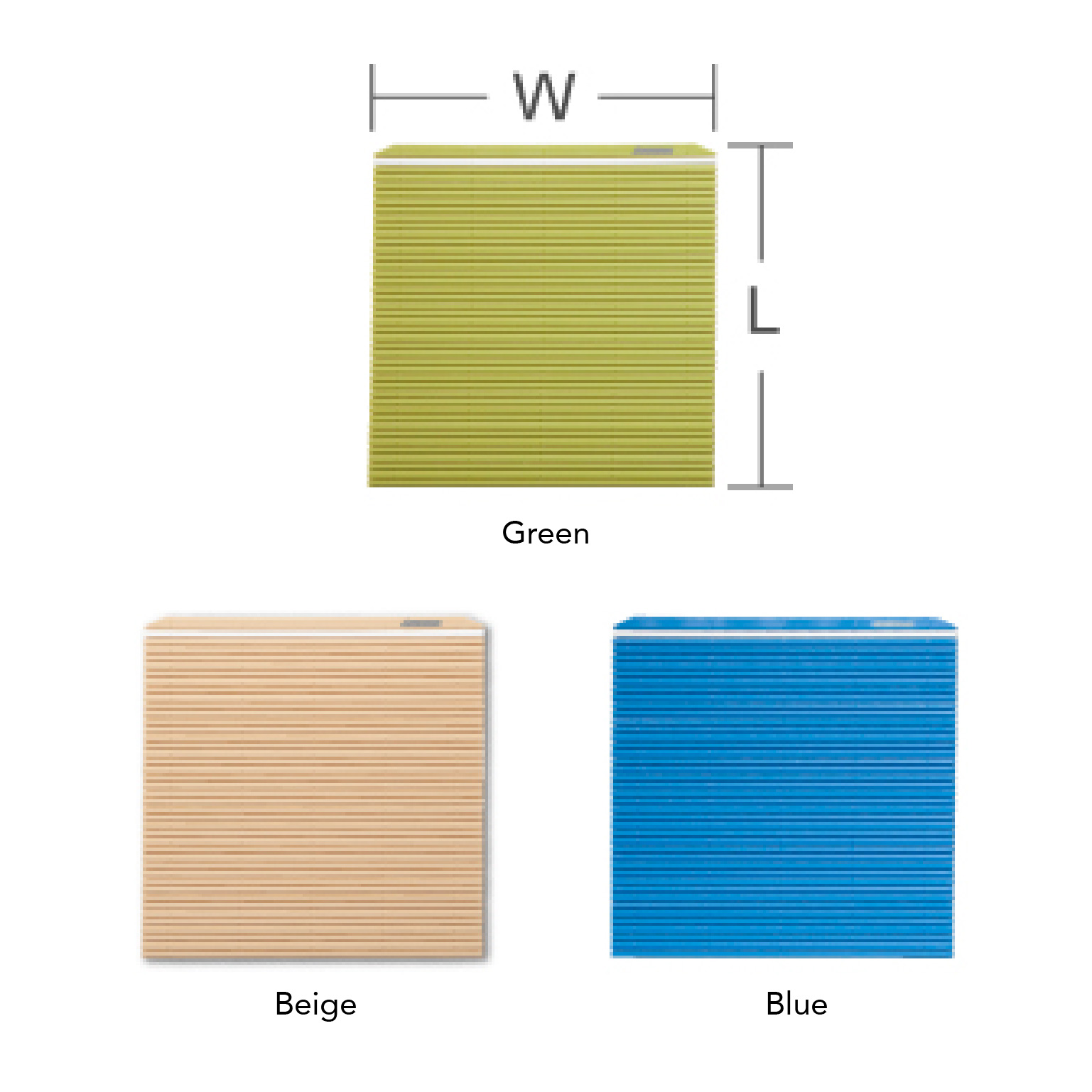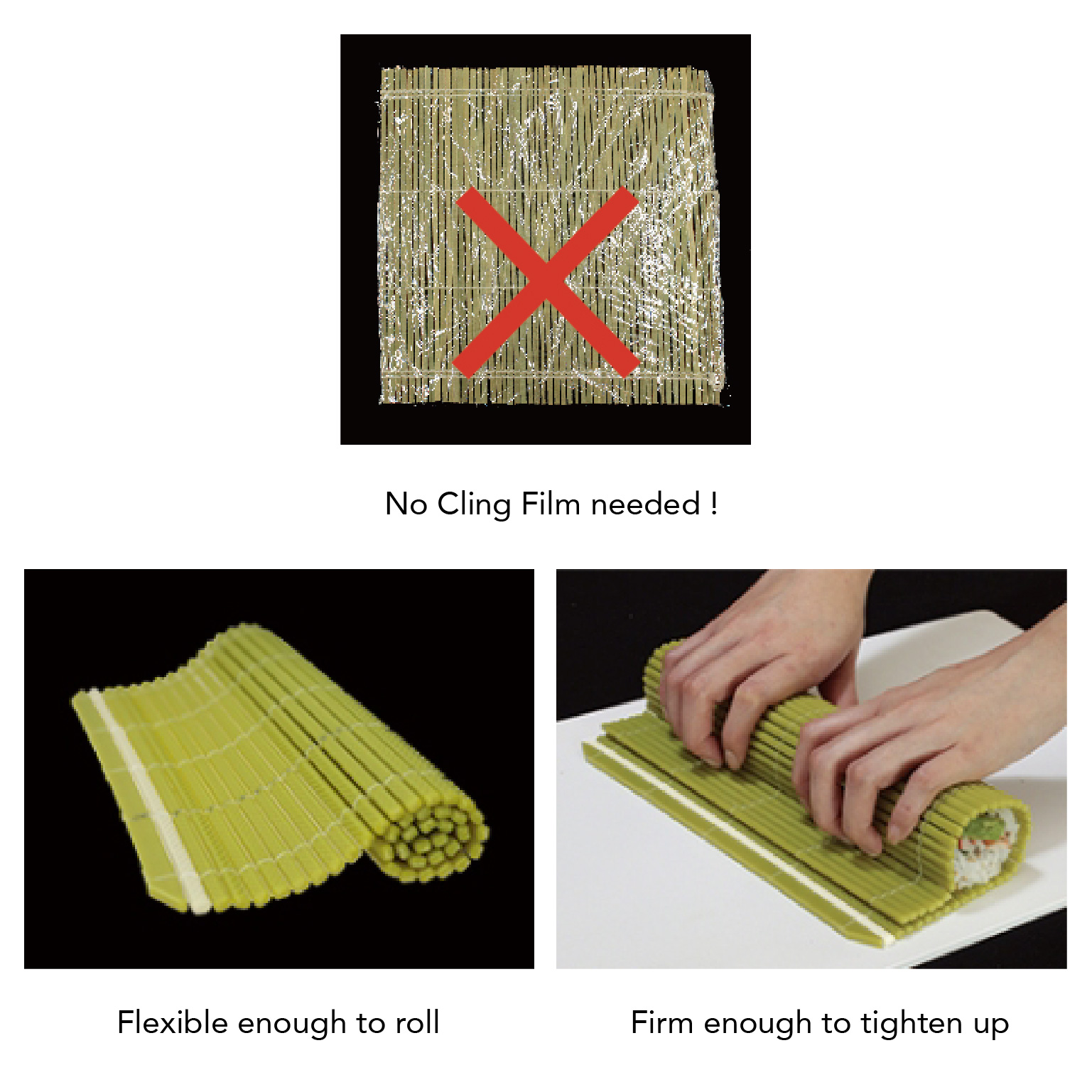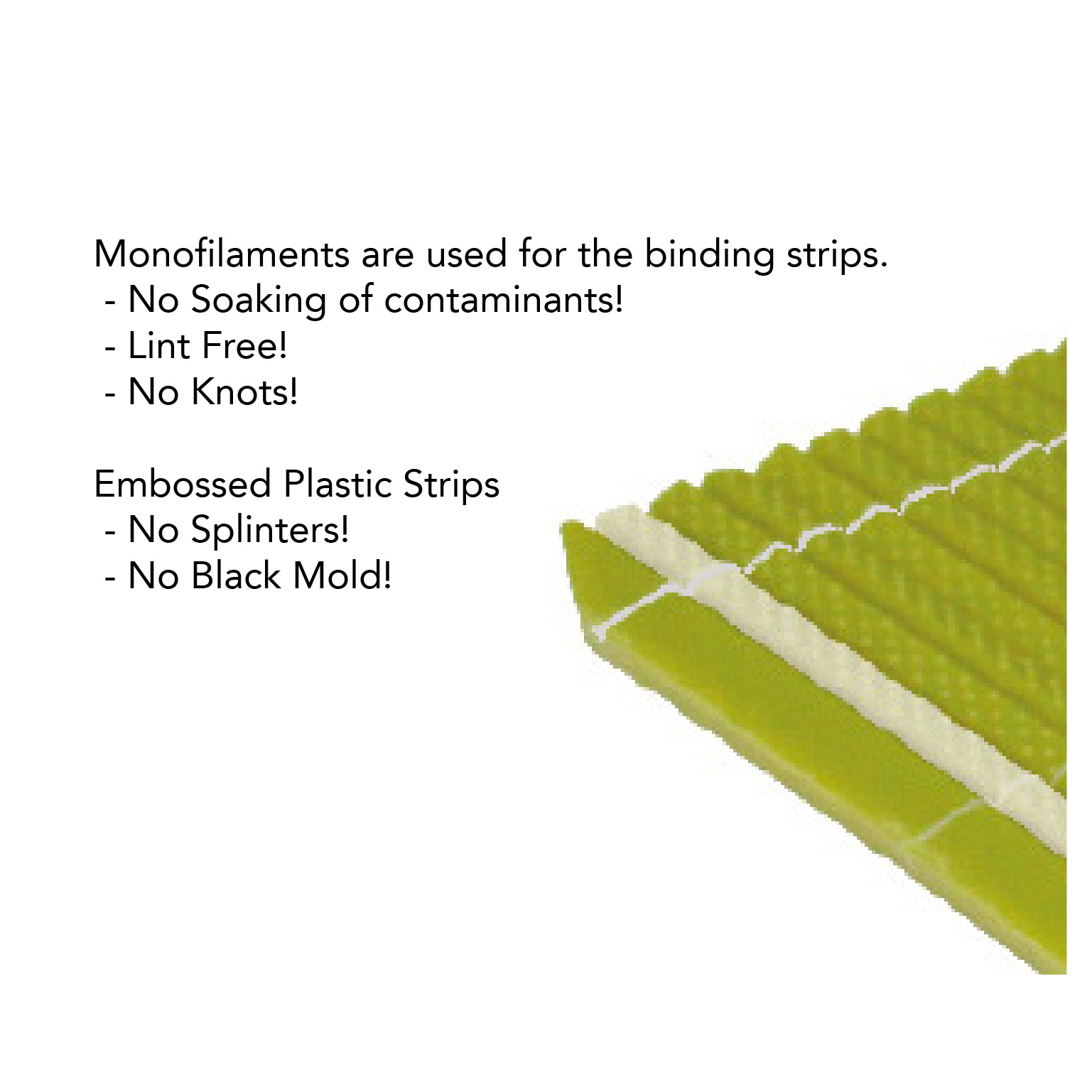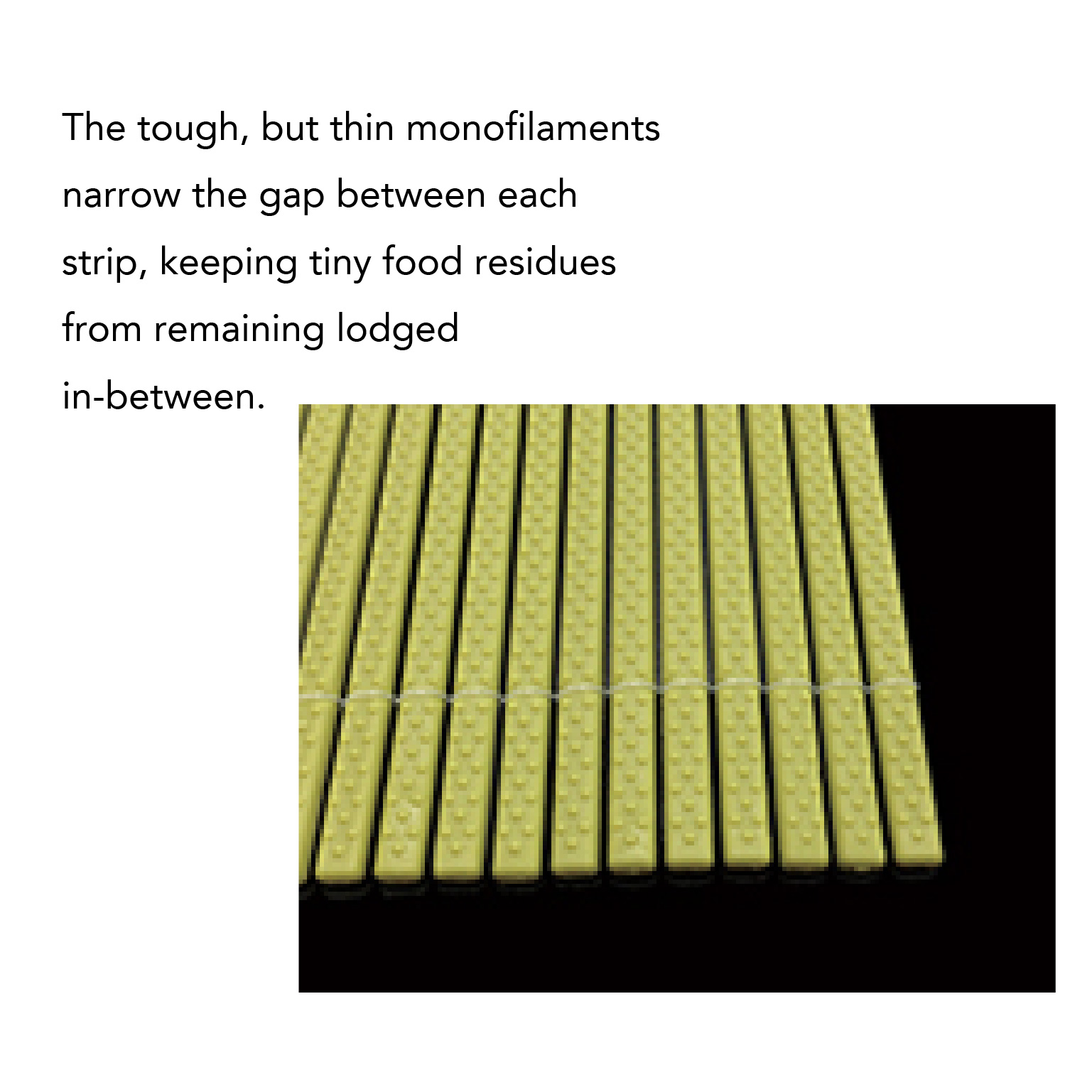 FMK Series
Hasegawa Makisu is a revolutionary sushi roll mat that is made from neither the traditional bamboo nor cotton strings but advanced plastic and monofilaments. It is as easy to roll as conventional Makisu.
Hygienic
Monofilament strings do not collect food particles, and the advanced plastic does not easily get dirty. It does not generate splinters or black mold, like those conventional bamboo ones always do.
Easy to use
Grains of rice are less likely to stick to its embossed surfaces, which makes it suitable for California Rolls. It is also easy to wash and dry, so can be used right after washing.
Makisu - Sushi Roll Mat
Model Name
W x L   mm (inch)
Weight   g (lbs)
Heat-Proof & Colors
FMK - S
250 x 165   ( 10 x 6.5 )
110   ( 0.23 )
100 C  (212 F)

Green, Beige, Blue

FMK - M
250 x 240   ( 10 x 9.5 )
160   ( 0.33 )
FMK - L
250 x 305   ( 10 x 12 )
200   ( 0.42 )