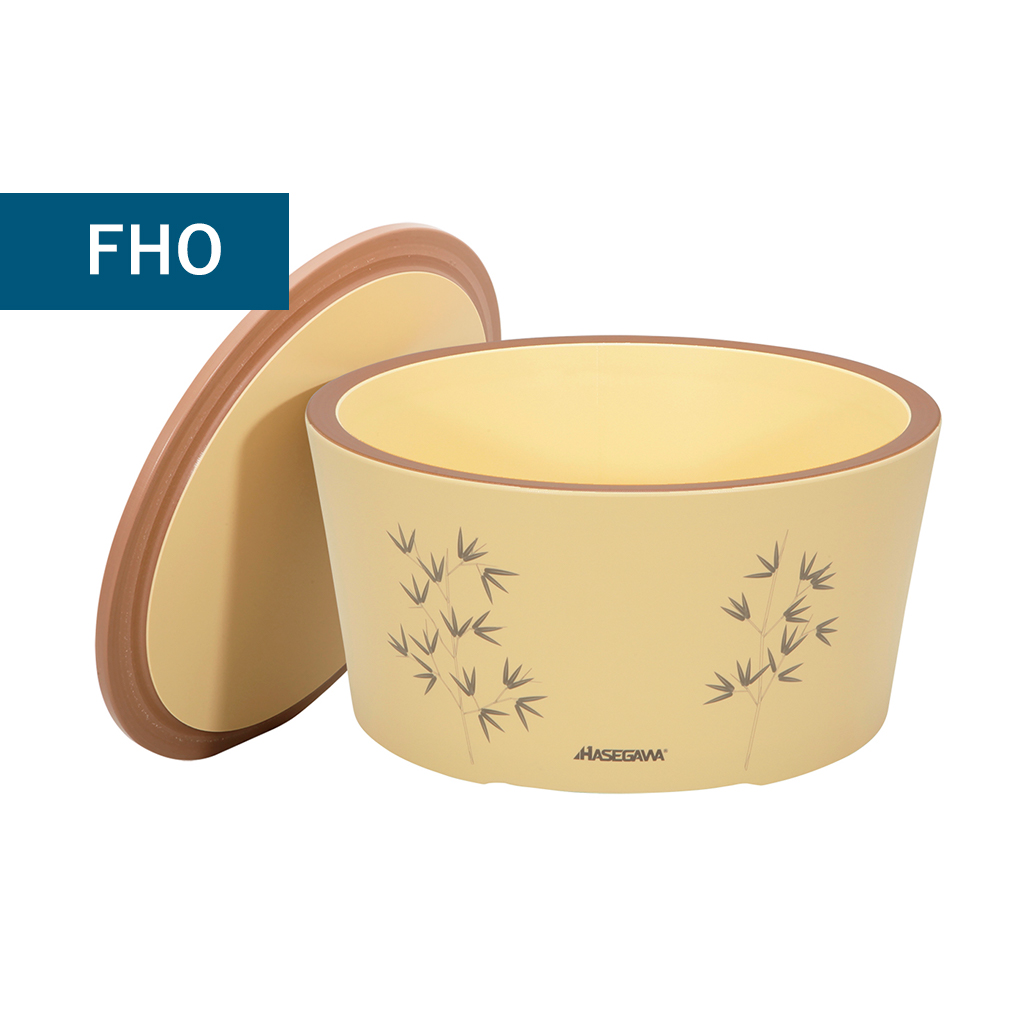 FHO Series
Hasegawa Ohitsu was finally launched with a high heat retention capacity and hygienic properties, which were common concerns around wooden ones among sushi chefs!
Heat retention capacity
An internal foam structure helps keeping rice warm. It was shown to have higher heat retention capacity compared to wooden Ohitsu!
Hygienic
The plastic surface is stain resistant and easy to clean. Also, it does not generate black mold or wood chips like wooden ones do. The lilght weight also makes your cleaning work much easier!
Ohitsu
Model Name
Part
D x H
mm (inch)
Weight
g (lbs)
Refarential
Qty of Rice
Heatproof
FHO - 30
Body
300 x 135 ( 11.8 x 5.3 )
  900 ( 2.0 )
1 sho ( 10 cups )
or Less
80C
( 176F )
Lid
310 x 11.6 ( 12.2 x 0.5 )
  520 ( 1.1 )
FHO - 33
Body
330 x 165 ( 13.0 x 6.5 )
1,170 ( 2.6 )
1.5 sho ( 15 cups )
or Less
Lid
340 x 12.6 ( 13.4 x 0.5 )
  640 ( 1.4 )
FHO - 36
Body
360 x 250 ( 14.2 x 9.8 )
1,880 ( 4.1 )
3 sho ( 30 cups )
or Less
Lid
380 x 17.6 ( 15.0 x 0.7 )
  880 ( 1.9 )