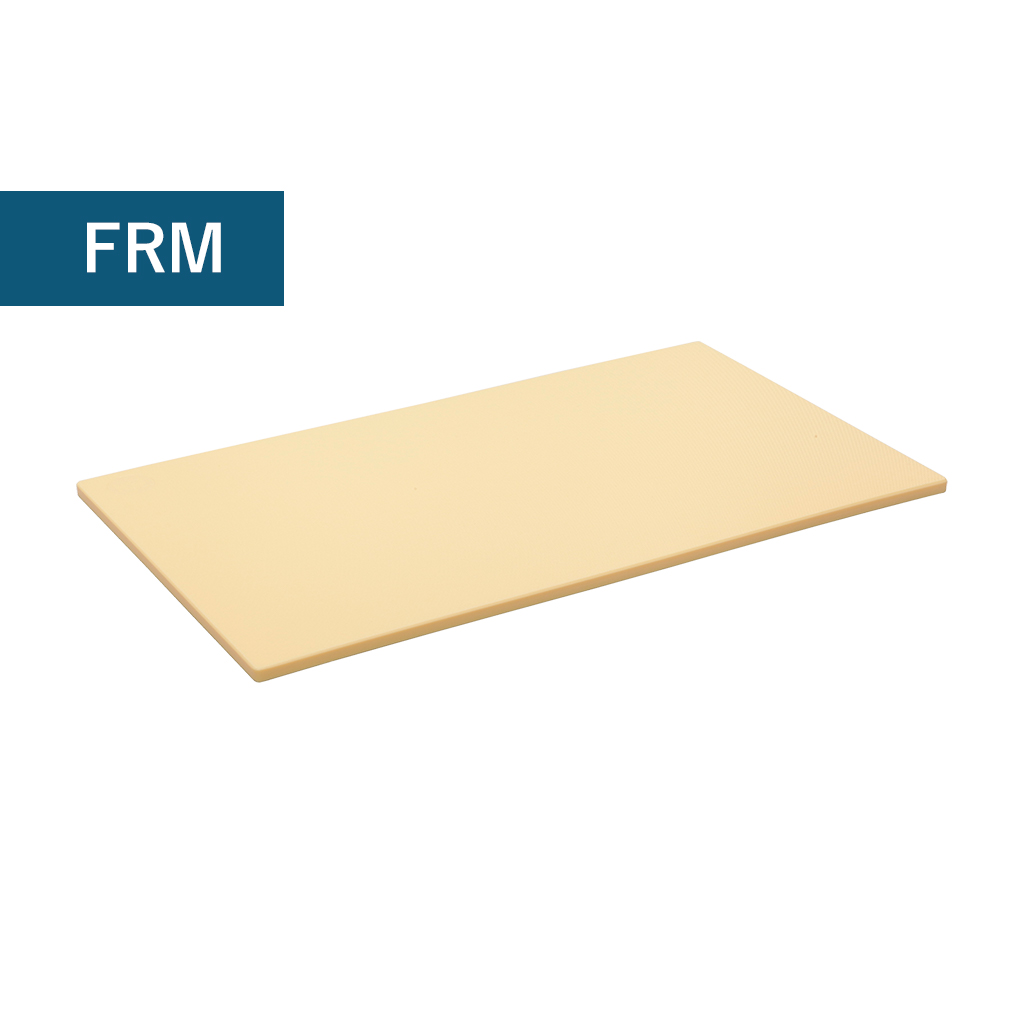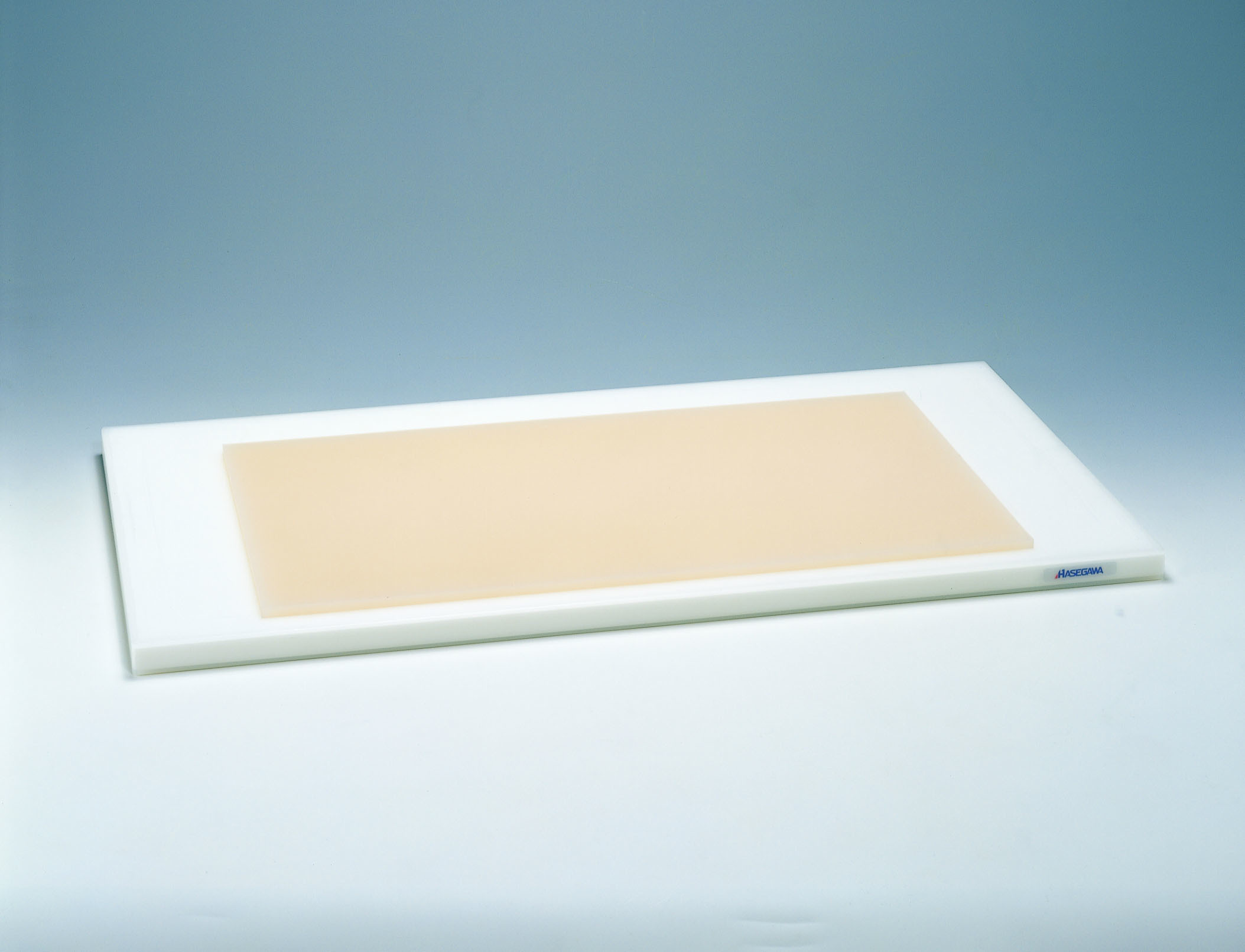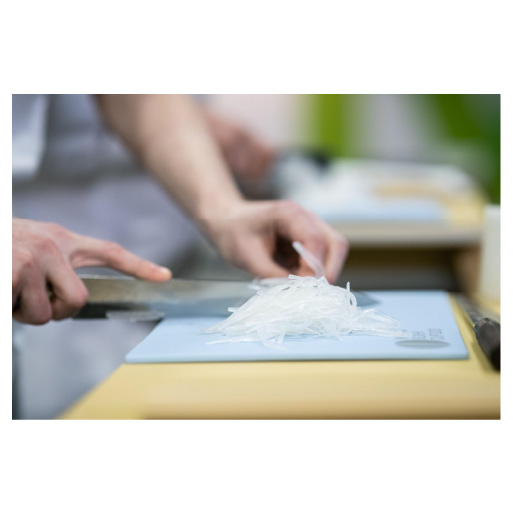 FRM Series
This cutting mat is designed for use with high grade knives are made for the top chefs that put an emphasis on high quality cutting.
Light Weight
Handling this cutting mat is easy, leading to better hygiene and maintenance.
Blade Friendly
The soft materials is so blade-friendly, which helps maintaining a sharp blade on knives.
For Temporal Cutting
It is easily placed on a larger board for temporal cutting, such as different ingredients.
- Registered with NSF
- Bleach safe
- NOT recommended for dishwasher
NSF Mat
      Model Name
Thickness
mm (inch)
Size   mm (inch)
Weight
kg (lbs)
Heat-Proof
FRM8 - 3423
8.0   ( 0.3 )
340 x 230   (13.4 x 9.1)
0.6   ( 1.2 )
70 C  (158 F)
FRM8 - 4123
410 x 230   ( 16.1 x 9.1 )
0.7   ( 1.5 )
FRM8 - 4626
460 x 260   ( 18.1 x 10.2 )
0.9   ( 2.0 )
FRM8 - 5025
500 x 250   ( 19.7 x 9.8 )
0.9   ( 2.1 )
FRM8 - 6030
600 x 300   ( 23.6 x 11.8 )
1.3   ( 3.0 )