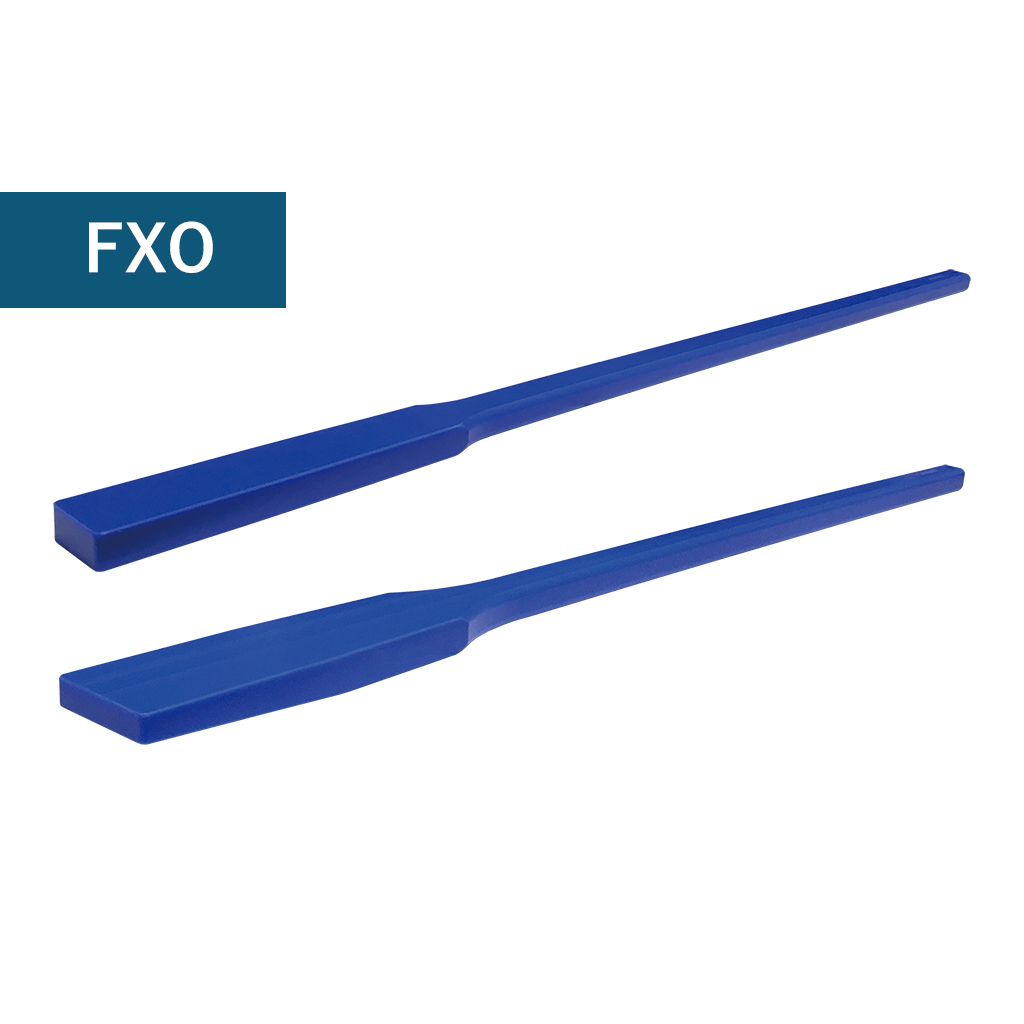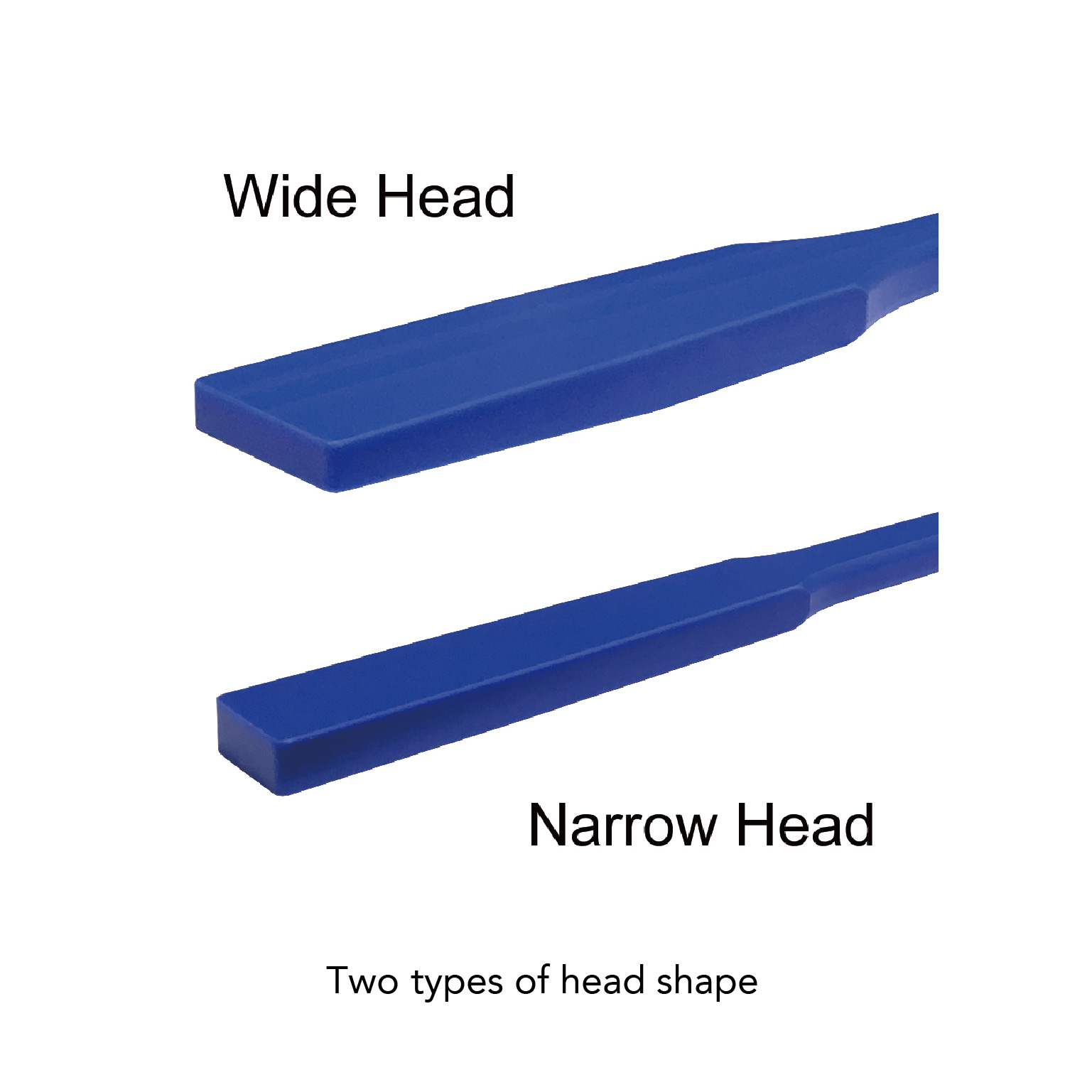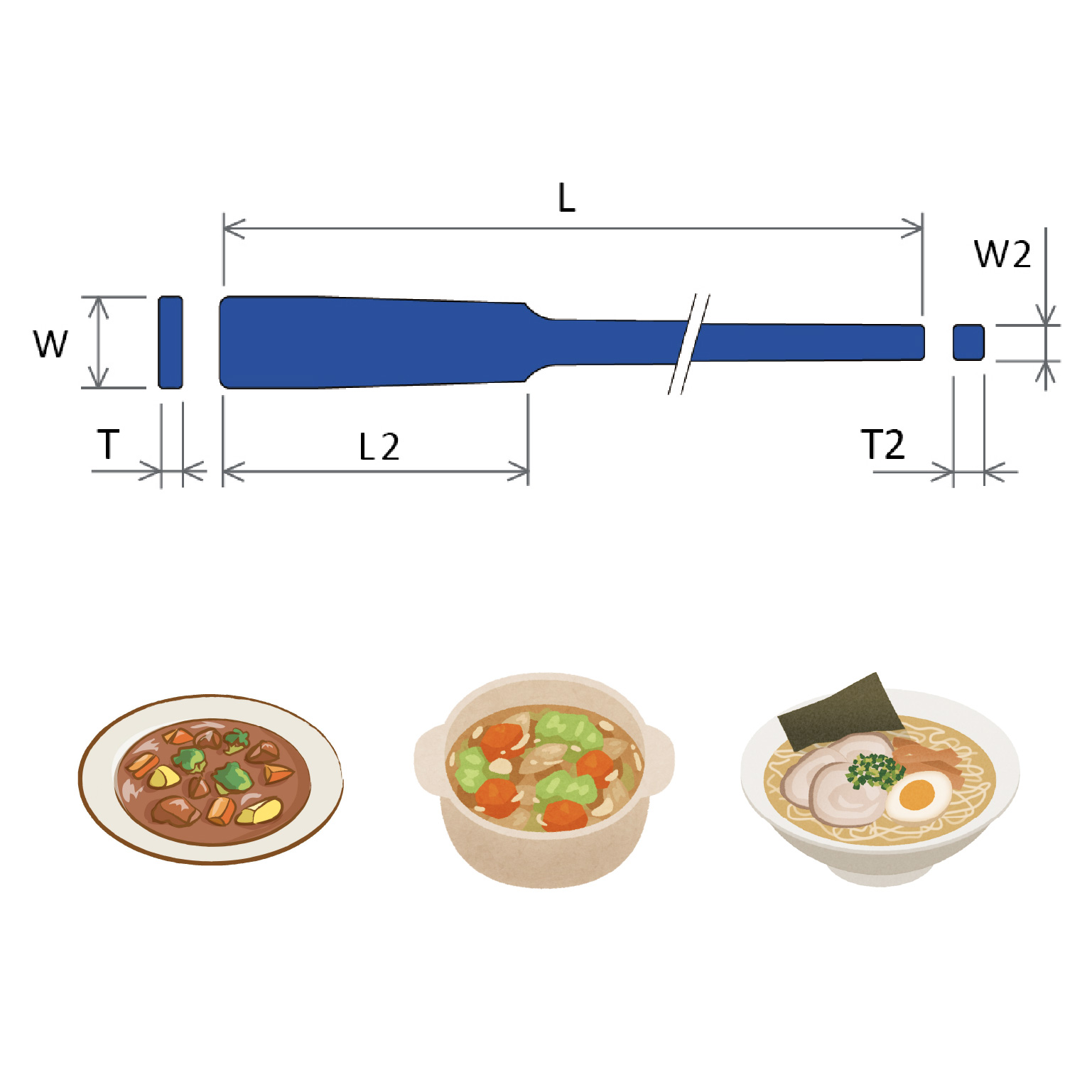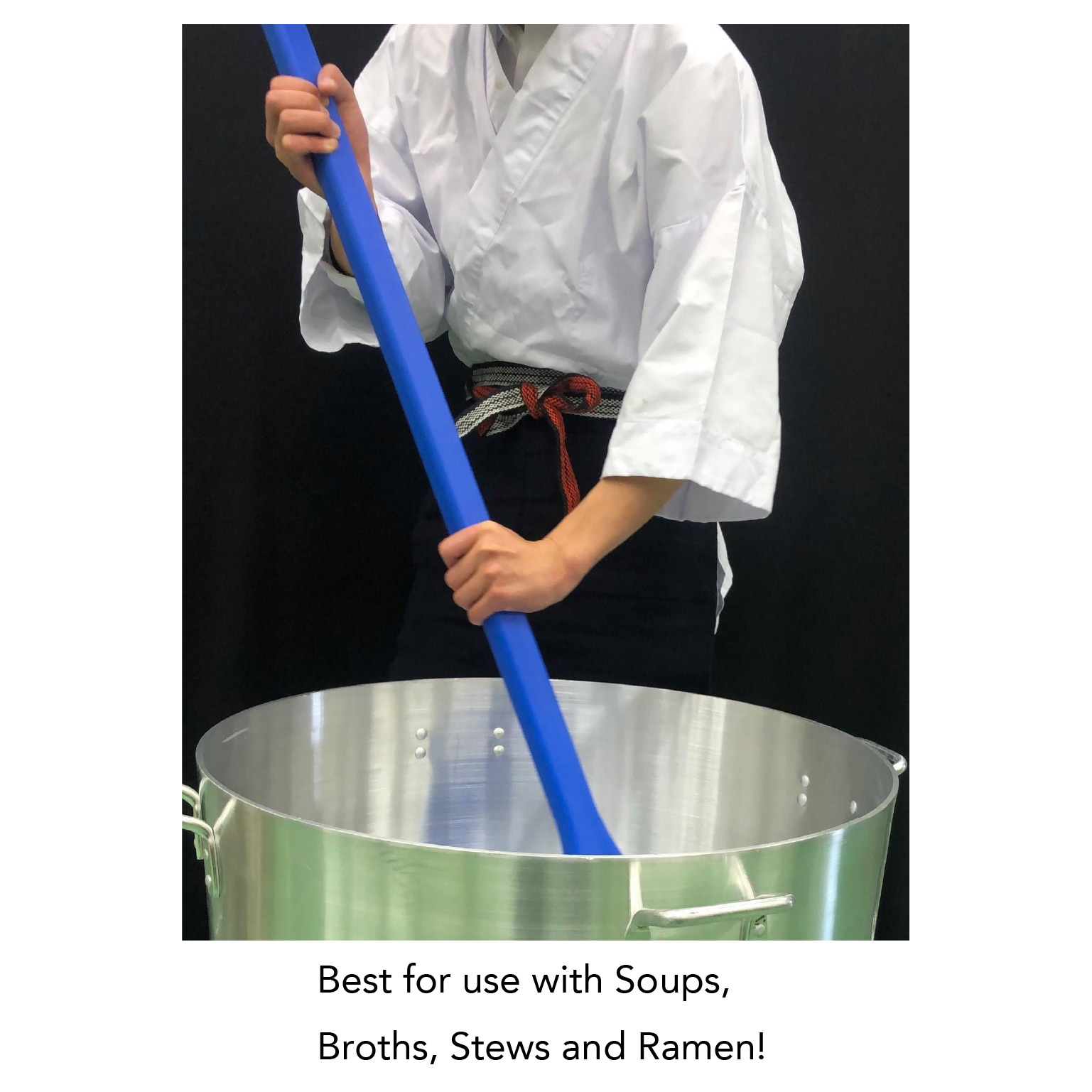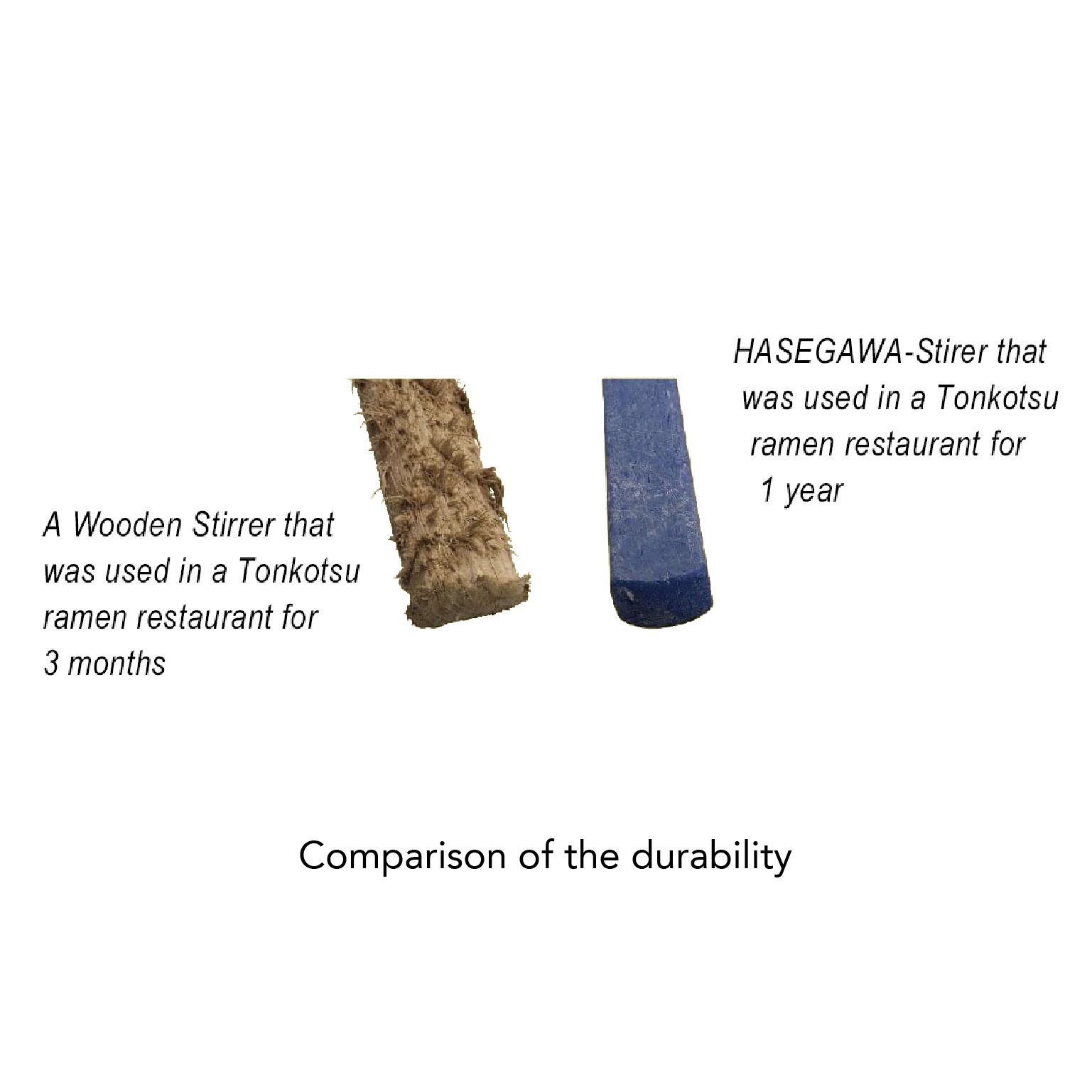 FXO Series
High Heat-Resistance, Tough and Durable plastic stirrer. Unlike wooden ones, it is very hygienic and long-lasting. Strong for breaking down pork bones, perfect for Ramen Soup!!
- It comes with high-heat resistant specifications (180 C / 356 F)
- It is made from a super durable material, hence it stands to stir thick ingredients.
- Cleaning is easier and more time efficient. Of course, dishwasher and bleach safe.
Stirrer
Head
Model Name
Length
mm (inch)
L2
mm
W
mm
W2
mm
T
mm
T2
mm
Weight
g (lbs)
Heat-Proof
& Color
Wide
FXOW - 90
900   ( 35.4 )
250
90
30
15
25
1200  ( 2.65 )
180 C   ( 356 F )

Dark Blue

FXOW - 120
1200   ( 47.2 )
300
90
30
15
30
1800  ( 3.97 )
Narrow
FXON - 90
900   ( 35.4 )
250
55
30
25
25
900  ( 1.98 )
FXON - 120
1200   ( 47.2 )
300
55
30
30
30
1300  ( 2.87 )
Comparison of the spatulas
Model Name
Length
(mm)
Weight
(g)
Heat Proof
Use
Turners
(FST)
300 - 400
61 - 117
230 C / 446 F
Pans, small pods
Mixing Spatula
(FSO)
500 - 1200
300 - 1300
130 C / 260 F
Medium to large pods
Stirrer
(FXO)
900 - 1200
900 - 1800
180 C / 356 F
Heavy use with large pods